RELMA Version 4.00 Available
Current RELMA version released Sept 18, 2009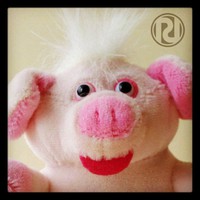 RELMA 4.00, released: September 18, 2009
RELMA User's Guide: September 2009
Go to Available Downloads
Major Update

RELMA Version 4 represents a major update to the program. RELMA has now been completely ported to the Microsoft .NET Framework. While offering many refinements, this is our first full release on this platform and so appreciate your patience as we work through any issues. RELMA 4.00 is distributed with the LOINC source version 2.27, and as such does NOT contain any new codes from our last LOINC release.
For now, we will continue to keep RELMA 3.25 available for download from this website as well.
Like version 3.25, this version of RELMA is available in separate downloads that contain an additional word indexes in Chinese (China), Spanish (Spain), Spanish (Argentina), and Korean (Korea, Repulic of). These distributions of RELMA allows searching in these other languages in addition to English. In addition to these searchable language translations, RELMA also contains new translations for display in searches for French (France) and a draft Portuguese (Brazil). Thus, the total number of additional Linguistic Variants available in RELMA is now 12.
We'd love to hear what you think of the program. Keep reading below for some of the new highlights.
New RELMA Features

The icons on the main screen have been replaced with new, more colorful icons.
RELMA now takes advantage of your Windows color schemes. (The ability to use custom colors in RELMA has been removed.)
The main search screen has been subtly redesigned. Directly below the menu are three tabs. These tabs allow the user to navigate between the restriction screen, the local terms screen, and the main search screen.
Users are no longer required to enter a user name. Now, the program will automatically use your Windows user name when logging your mapping history.
The "Common Test Restrictions" controls have been refactored. This group of radio buttons is now called "Lab Test Restrictions" and contains the following options:

"None" - No restrictions from this group will be used in the search.
"Lab Tests Only" - Only LOINC codes with CLASSTYPE=1 are returned in the search results.
"CDISC Lab Tests Only" - Only LOINC codes with CDISC_COMMON_TESTS="Y" are returned in the search results.
"Common Lab Tests 99.+ %tile Only" - Only LOINC codes whose value in the INPC_PERCENTAGE field exceeds the threshold required to put the LOINC in the 99th percentile of INPC tests are returned in the search results.

The default setting that controls the amount of time the intelligent mapper spends analyzing each local term has been reduced from 5 minutes to 1 minute. This value can be changed by the user at run time.
Answer lists are now declared as either NORMATIVE (that is, an answer list adhering to a published standard) or EXAMPLE (an answer list displaying some example answers to the question posed by the LOINC).
The HL7 version 2 and HL7 version 3 datatype is now displayed for LOINCs that have these datatypes. These datatypes replace the old LOINC.DATATYPE field.
A consumer name for a LOINC (LOINC.CONSUMER_NAME) is now supplied for some common LOINCs. The intent is that consumer-oriented applications would display the consumer name for a LOINC rather than one of the more technical names.
A new "Curated Range and Units" (LOINC.CURATED_RANGE_AND_UNITS) field displays the list of ranges and units as curated by Regenstrief.
Answer list code systems are displayed if any of the answers has a code system.
The primary name used for a LOINC in the Panel Children details section follows this order (he other names for the LOINC are shown in the Panel Children With Details view):

Display Name for Form (if exists)
LOINC Long Common Name (if it exists)
LOING Shortname (if it exists)
LOINC Fully-Specified Name

The LOINC and Part details form now has a button that displays "Separated pages" when each LOINC or Part is on its own page as in previous versions of RELMA, and displays "All on 1 page" when all of the LOINCs and Parts are displayed together on 1 page. Pressing this button lets you switch between these 2 types of displays.
The new Custom details section "Panel with Children - Children with Details Listing" displays each Panel child that has significant details. This is similar to "Panel with Children - Full Details Listing", except that panel children without significant details are omitted.
Alternative codes for Parts are now shown on the Detailed Display for both LOINCs and Parts.
LOINC units and Common Lab 99.+ percentile values for each LOINC are now shown on the multi-axial search tree results and on the restriction trees.
LOINC Panel Children With Details displays the new fields for the data type in the form and the source of that data type.
LOINC Panel Children now displays a Cardinality column which specifies the cardinality of a child LOINC. This replaces the old R/O/C column.
LOINC Basic Properties details now uses the more accurate name "CDISC Common Test" in place of the old "Pharma Test".
LOINC details will now display form skip logic, if present.
LOINC answer list code system OIDs are now shown on the Detailed Display.
Restriction tree searches now let you use the same syntax as searches on the mapping screen.
RELMA now allows mapping a local term to a non-LOINC source term. If the source term is a LOINC Part, RELMA will display the name of the LOINC Part.
The sample data and NTE data is now displayed only in the single local term display rather than on the local terms form.
The mapping screen sample data tree now automatically drops up once a sample datum is selected.