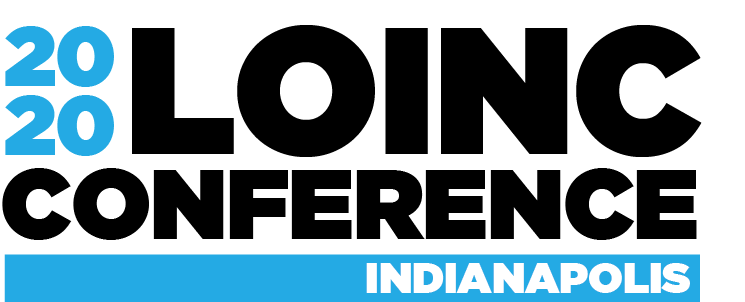 MARCH 24
CANCELLED
Laboratory Committee Meeting

MARCH 26
CANCELLED
Clinical Committee Meeting
Our first combined LOINC Conference in the United States
Join LOINCers from around the globe at this special event featuring informative presentations and—for the first time in the U.S.—both the Laboratory LOINC Committee and Clinical LOINC Committee meetings.
Register Now Deadline is TBD
NEW! Scholarship opportunities are now available for this event!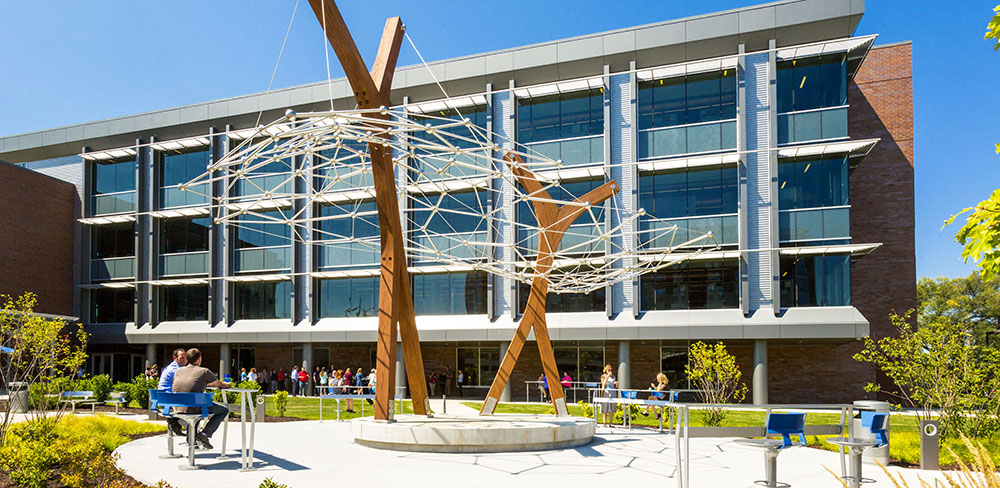 Regenstrief Institute in Indianapolis, Indiana
This event will be held at LOINC's home, Regenstrief Institute in Indiana. Our beautiful facility is the ideal location for three days of learning, collaboration, and networking.
Hands-on learning
The push for health data interoperability is coming from many directions, and LOINC plays an essential role. At this workshop you'll learn what's necessary to implement LOINC into your systems.
Choose sessions that match your interests and experience at this in-person event. Your workshop fee gives you complete access to all the sessions.
Experts to guide you
Every workshop session is led by LOINC's team of experts and community leaders. You'll be face-to-face with the people who build and use the standard on a daily basis. They're eager to help you learn how to use LOINC.
You'll be able to get a better understanding of LOINC, regardless of your familiarity.
New for this event: Ask your favorite LOINC team member a question in this panel extravaganza!
Swapna Abhyankar, MD
Regenstrief Institute
Terry Cullen, MD, MS
Regenstrief Institute
John Hook
Regenstrief Institute
Jami Deckard, MS
Regenstrief Institute
David Baorto, MD, PhD
Regenstrief Institute
Sara Armson, MS
Regenstrief Institute
Brenée Mitchell, MS
Regenstrief Institute
Alexander Chettiath
Caruso Solutions
Daniel Vreeman, PT, DPT, MS
RTI International
Pamela Banning, MLS(ASCP)cm, PMP(PMI)
3M Medical Informatics
Gilles Clermont
University of Pittsburgh Medical Center/VA Pittsburgh Health System
Andrea Pitkus, PhD, MLS(ASCP)CM
University of Wisconsin School of Medicine and Public Health
Polina Talapova, MD
Odysseus Data Services
Joel Buchanan, MD
UW Health at Madison, WI
David Carlson
Enterprise Health
Rich Hammel, MD, MPH
Enterprise Health
Also Included
Your workshop fee provides tremendous value. You get admission to your choice of sessions—and access to presentation materials after the event. LOINC Premium Members and Sponsors even get a 10% discount on the cost.

Choice of Workshop Sessions

Access to slides after event

In-person access to LOINC experts

Networking with other LOINC users

Best practices for implementing LOINC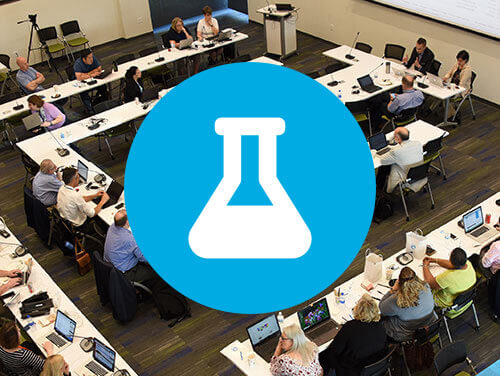 TUESDAY, MARCH 24
Laboratory Committee Meeting
The Laboratory LOINC Committee convenes on the first day of the conference to hear updates on LOINC adoption and discuss key issues for development and implementation. All are welcome! You may attend as part of the conference or separately at no cost. Remote attendance is also available.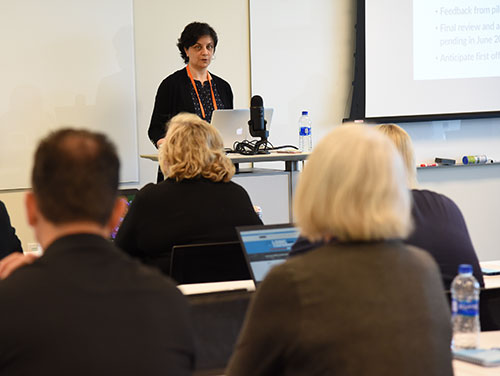 WEDNESDAY, MARCH 25
Workshops and Presentations
We're excited to offer a range of hands-on training sessions, with each one led by top LOINCers and implementers. Review the entire schedule and find the options that best fits your needs. During registration, you will select the sessions you plan to attend.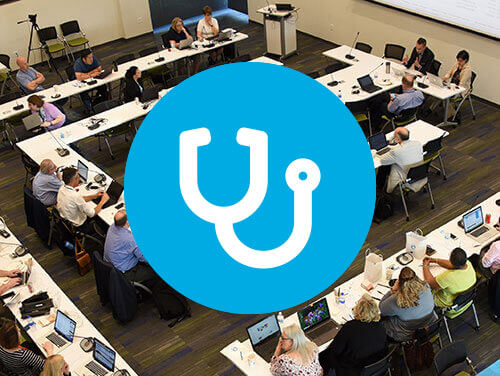 THURSDAY, MARCH 26
Clinical Committee Meeting
The Clinical LOINC Committee will meet on the final day of the conference. Hear updates and issues related to the clinical domain. All committee meetings are open to the public and free. Remote attendance is available for this event as well.
EARLY BIRD $450 UNTIL
February 28, 2020
REGULAR $500 UNTIL
March 13, 2020
LATE $550 UNTIL
March 19, 2020
COMMITTEE
MEETINGS FREE Always
LOINC Premium Members and Sponsors receive 10% off the workshop fee
All prices are USD — On-site registration will not be available
Don't miss this opportunity! This will be your only chance to get official LOINC training in the United States this year.