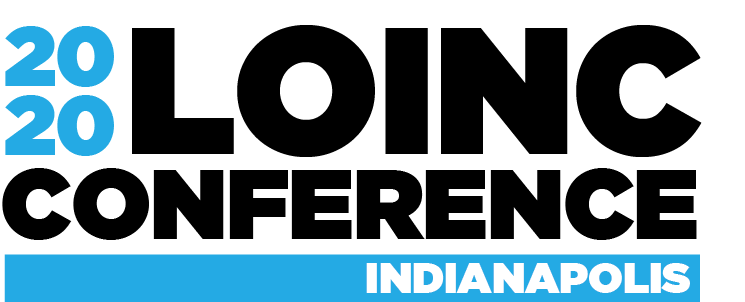 MARCH 24
CANCELLED
Laboratory Committee Meeting

MARCH 26
CANCELLED
Clinical Committee Meeting
Workshop & Presentation Schedule
WEDNESDAY, MARCH 25, 2020
Downloads of presentation slides for each session will be made available to workshop registrants after the event. Note: Videos will NOT be available for this event.
All events listed on this page have been canceled.
Sign In
Please arrive early to sign in and pick up your registration packet. Full continental breakfast will be provided. (On-site registration will not be available.)
Welcome to the LOINC Conference
A brief orientation to allow you to make the most of this event.
Terminology Mapping's Key Role in Improving Care: The Experience of the INPC
John P. Kansky
Indiana Health Information Exchange
Description to follow.
Break
Refreshments will be available on the first floor in the main meeting area.
LOINC 101: Understanding LOINC concepts and uses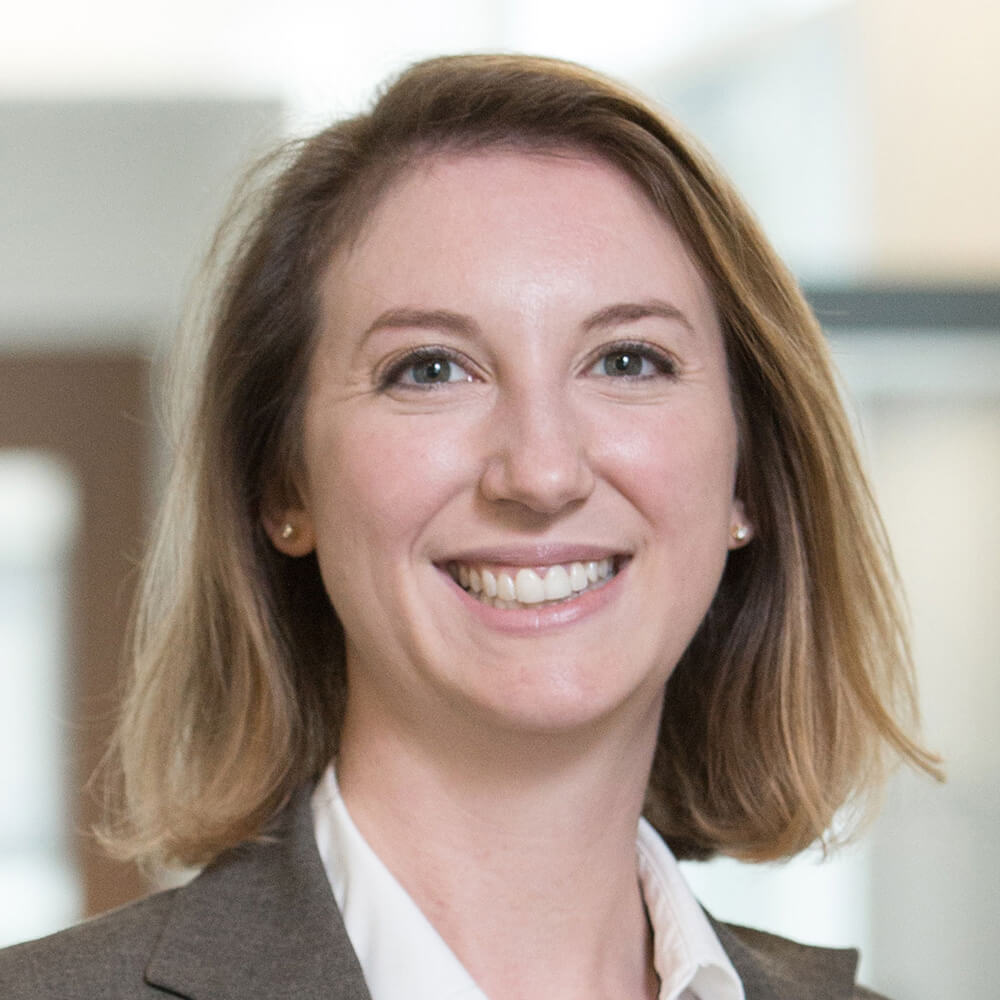 Jami Deckard, MS
Regenstrief Institute
Sara Armson, MS
Regenstrief Institute
LOINC is the universal standard for identifying health measurements, observations, and documents. It is now ubiquitous in health data systems worldwide, and is an essential ingredient of system interoperability. This tutorial presents an overview of LOINC and its use around the world, discusses the LOINC concept model and data structures, and describes the resources available for implementing LOINC. If you are new(ish) to LOINC, this session should be your starting point.
Leveraging FHIR and LOINC to Deliver CDS Hooks-based Clinical Workflows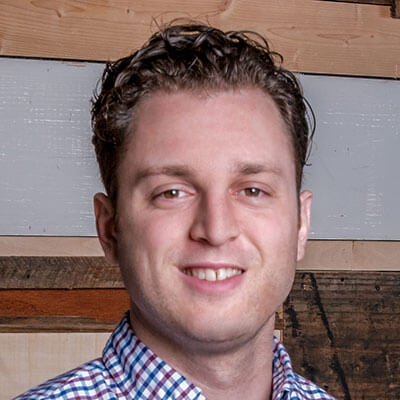 Incorporating best practices for standards of care into clinical workflows is both critical and challenging. Clinicians recognize the need to have reliable, up-to-date clinical decision support embedded within their workflow; however, the siloed architecture of on-premise EHR installations and site-by-site customizations makes it burdensome for the clinical IT staff at each individual hospital to keep their own systems up-to-date with the latest best practices. Financially, the clock is ticking - The Centers for Medicaid and Medicare Services (CMS) already requires decision support tools to be consulted prior to placing certain orders.
Offering a cloud-based architecture, and taking a standards-based approach, Rimidi has been able to bridge the silos between individual healthcare systems and offer a single consolidated reference for clinical decision support. By leveraging LOINC, FHIR, and the CDS Hooks standard, all of which are widely supported by the Health IT industry, Rimidi is able to inject decision support advisories directly into workflows of any hospital and any EHR.
In this presentation, we will take a look 'under the hood' of Rimidi's clinical decision support engine, and explain how, by combining LOINC with FHIR and CDS Hooks, it does not have to be hard to have reliable, up-to-date decision support in your clinical workflows.
Building Blocks of LOINC: Parts and how they link to other ontologies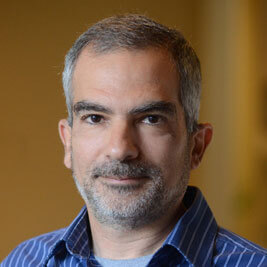 Swapna Abhyankar, MD
Regenstrief Institute
David Baorto, PhD, MD
Regenstrief Institute
Parts are the LEGO bricks used to build LOINC terms. These reusable pieces have many other applications within LOINC, including those related to descriptions and name building, and also can be used to link to resources outside of LOINC, such as external ontologies. This session, suitable for both newcomers and experienced LOINCers, will teach you the purpose behind LOINC Parts and how you can take advantage of their capabilities.
Mapping without a Laboratory Information System - Spotlight for IVD vendors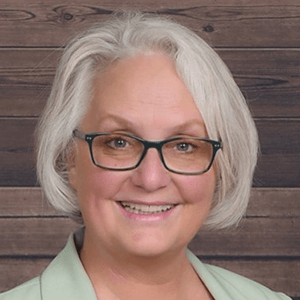 Pamela Banning, MLS(ASCP)cm, PMP(PMI)
3M Medical Informatics
In vitro diagnostic (IVD) vendors product organization does not include a laboratory information system. There is no automatic data extract to load into RELMA. How to start? Where to start? Learn the best implementation tactics to adopt LOINC from package inserts while keeping the best foot forward for future maintenance of an IVD manufacturer compendium. Resources such as the Guide for using LOINC Microbiology Terms, LIVD formatting and operating RELMA without an extract will be discussed Rework is a four-letter word. Make every effort count!
Lunch
Catered lunch including vegetarian options to be provided on the first floor in the main meeting area.
Using LOINC with FHIR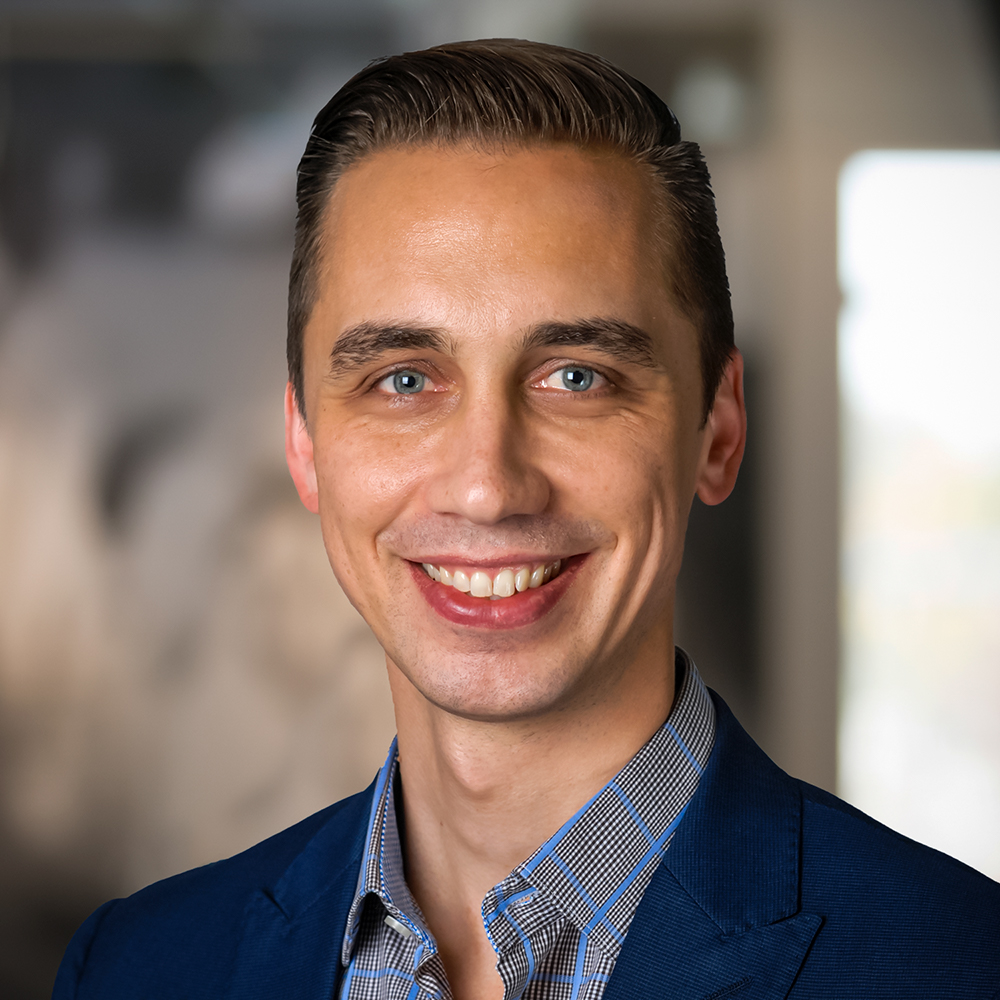 Daniel Vreeman, PT, DPT, MS
RTI International
FHIR and LOINC go together like chips and salsa! FHIR's standardized resources and API are the perfect delivery vehicle for clinical data coded with LOINC, the freely available international vocabulary standard for identifying health measurements, observations and documents. LOINC is now ubiquitous in health data systems worldwide and is an essential ingredient of system interoperability. In this session, we'll get acquainted with the basics of FHIR and tour the common FHIR resources where you can make use of LOINC coded health data. Many users are familiar with how LOINC is distributed in custom table formats and with LOINC-specific software (RELMA). In this session we will explore how LOINC content is also made available through Regenstrief's standardized API for LOINC that implements FHIR terminology services specifications. We'll demonstrate use of the CodeSystem, ValueSet, ConceptMap, and Questionnaire resources from FHIR.
Automated hierarchical crosswalk between LOINC Laboratory tests and SNOMED CT Measurements
Polina Talapova, MD
Odysseus Data Services
It is known that the purpose of the Observational Medical Outcomes Partnership (OMOP) Common Data Model (CDM) is to standardize the representation format of healthcare data. It has been adopted by the Health Data Sciences and Informatics (OHDSI) collaborative, a multi-stakeholder, to create open-source solutions that bring out the value of observational health data through large-scale analytics.
In the OMOP CDM, such ontologies as SNOMED CT and LOINC are used as Gold standards for the transformation of raw Observations and Measurements into the standardizes ones. Moreover, Regenstrief Institute and SNOMED International have formed a long-term collaborative relationship with the objective of developing coded content to support order entry and result reporting.
Material and methods: the LOINC-SNOMED collaborative has provided a mapping from LOINC Terms to SNOMED pre-coordinated concepts. Using this, we have built a hierarchical crosswalk that embeds more granular LOINC Laboratory tests into the SNOMED CT Hierarchy of Measurements. The approach is based on both sophisticated logic and an automatic match of common attribute combinations via SQL. Hierarchical links are represented by "Is a" relationship that implies that the LOINC Term semantically resides below the SNOMED CT concept.
Results: We have obtained more than 12,000 hierarchical links from the LOINC Laboratory Tests to SNOMED Measurements. This approach gives the opportunity to reproduce the automatic mapping with respect to every LOINC update.
Problem Concept Maps (ProMaps)
Andrea Pitkus, PhD, MLS(ASCP)CM
University of Wisconsin School of Medicine and Public Health
Joel Buchanan, MD
UW Health at Madison, WI
Problem Concept Maps (ProMaps): Use of LOINC for Mitigation of Cognitive Load
Excess cognitive load is an unintended consequence of Electronic Health Record (EHR) implementation and a significant contributor to physician burnout. Cognitive load can be mitigated by providing automatic data summaries in a single screen. These automatic data summaries function as a clinical decision support tool providing a Problem Oriented View (POV), which is displayed on-the-fly using Problem Concept Maps (ProMaps). We have successfully built Problem Concept Maps using LOINC codes for laboratory results and RxNorm codes for medications. We will explain how ProMaps are built using a Modified Delphi technique on Google Drive to generate consensus among specialists at six academic medical centers.
The consensus method above was utilized to create numerous maps implemented at several medical centers across the country. Physician response has been very positive. We received NIH funding to study the effect of POV using ProMaps on physician workflows in a simulation environment. The POV allowed for faster and more accurate data retrieval and resulted in higher usability scores and lower cognitive load scores. All scores were statistically significant.
Problem Concept Maps integrate LOINC codes representing the variety of ways laboratory testing can be performed globally. Future maps will include codes for imaging tests. ProMaps implementations across EHR vendors provide real world evidence of how LOINC can be leveraged in achieving laboratory data interoperability. Our team will share some of the issues and challenges throughout our journey to assist others to better realize the value of LOINC in clinical decision support.
Considerations in the Utilization of LOINC in the Problem Concept Maps (PCM) Clinical Decision Support Tool
Problem Concept Maps (PCM) is a clinical decision support tool designed to improve physician EHR use, reduce cognitive burden, and ultimately improve patient care. PCM leverages LOINC maps to clinical problems to display a Problem Oriented View (POV) with respective laboratory test results (and radiology results in the future) in fostering efficiencies in the diagnostic process.
Development of the LOINC maps for global integration across EHR vendors will be discussed, including issues and challenges considered. Whether you are a laboratory professional or clinical informaticist building clinical decision support tools, rules or FHIR apps with LOINC, learn about needs with data encoded with LOINC in driving interoperability and quality implementations.
Emerging LOINC uses: Audiometry in Occupational Health and High-Frequency Waveforms

David Carlson
Enterprise Health
Rich Hammel, MD, MPH
Enterprise Health
Gilles Clermont
University of Pittsburgh Medical Center/VA Pittsburgh Health System
Occupational Health and LOINC: A Need for Standards
David and Rich from Enterprise Health, one of the leading companies for providing occupational health and compliance solutions, will discuss the state of coding standards (or in most cases the lack of them) in many segments of the occupational health industry, such as hearing conservation programs and the use of Audiometry testing (including equipment calibration records) to identify and monitor work-related hearing loss along with use of employee questionnaires and noise monitoring (area and personal) to assess noise exposure levels. They will discuss working with LOINC to start getting codes for some of these tests and measurements in place, including the recently added Audiometry Testing panel and codes.
Title To Be Determined
Many physicians and engineers have been using physiologic time series signals to build a new class of predictive algorithms in monitored patients. These physiologic times series are typically waveform of vital signs digitized at 100-500Hz. Alongside this extremely high density data, a numerical signal is generated every second 1Hz. For example, blood pressure a wave with a particular shape, with a maximum (systolic) and diastolic pressures. There are several vendors around generating waveform density signals. Several group are now developing ML-based engines based on those signals.
As a consequence, there is a growing need for interoperability of the input into those engines, and tagging LOINC codes to 1HZ and >100Hz signals would be of great help to those developing such analytics. The closest there exist right now is a LOINC code for moderate frequency output from a wearable signal such as Fitbit generate heart rate. Our problem is a lot richer and very different.
Break
Refreshments will be available on the first floor in the main meeting area.
Tapping into the power of LOINC searches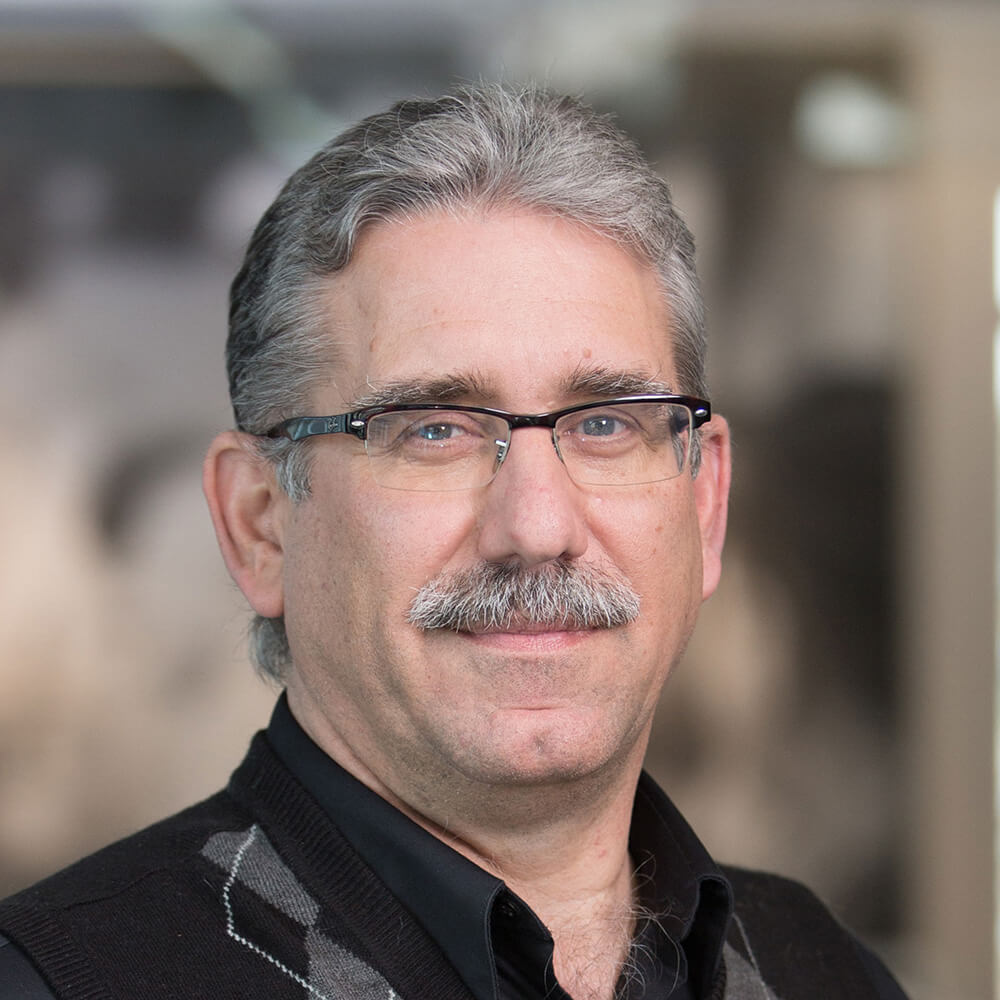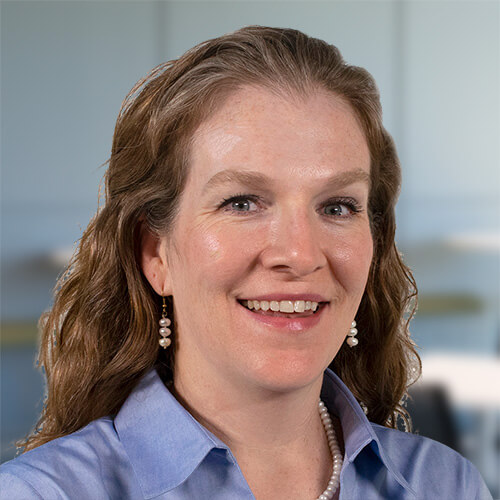 John Hook
Regenstrief Institute
Brenée Mitchell, MS
Regenstrief Institute
The secret to finding the appropriate LOINC code is all about knowing how to effectively search the database. You will learn the tips and tricks necessary to craft effective LOINC searches regardless of whether you're using RELMA or search.loinc.org. We will show you how to combine key words, filter, and sort to quickly find exactly what you are looking for, as well as show you how to avoid common pitfalls.
How expanded LOINC data understanding can increase the power of RWD
Alexander Chettiath
Caruso Solutions
Lab data is central to understanding stages of various diseases, especially cancer of various forms. Collaboration with medical professionals such as histology and pathology professionals can decrease learning curves and increase use of LOINC data in real-world evidence studies. Specifically, analysis of regimen and treatment durations can be expanded when LOINC data is harnessed.
LOINC Q&A Panel
All questions are welcome at this panel featuring the entire LOINC team.
Reception
Connect with your fellow LOINC Conference attendees. Light refreshments will be provided, and use your LOINC bucks to "purchase" cocktails!
All conference attendees are welcome at this event!