Preferred Linguistic Variant
This section last updated: 2022-07-26 (8 months ago)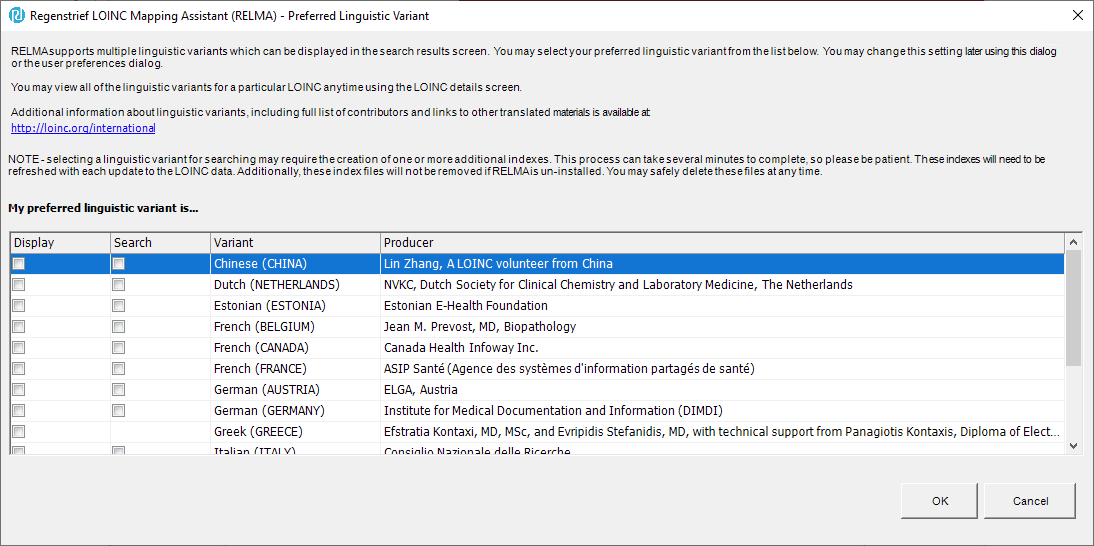 When RELMA starts, it may prompt the user with a dialog box similar to the one shown in the figure above. This dialog box allows the user to select a preferred linguistic variant. This dialog allows the user to control which variant will be displayed where appropriate.
All linguistic variants for a particular LOINC are displayed together on the LOINC details screen.
Note: This dialog box is available to the user at any time through the User Preferences dialog box and the Preferred Linguistic Variant dialog box. See Mapping & Linguistic Options.