Enable Healthcare Inc.
How Enable Healthcare uses LOINC:
Enable Healthcare (EHI) delivers a web based Electronic Health Record (EHR) system that enables ambulatory care physicians and clinical staff to schedule and manage patient appointments, document patient encounters, scan paper records, connect to labs and pharmacies, automate billing and payment follow-up, deliver analytics and intelligent reporting functions and much more. LOINC Standards are being used in all the Lab Interfaces for bi-directional data interchange to achieve interoperability. We have been certified by all the National Labs and by most of the Regional Labs. LOINC mappings also enable our clients and vendors to transport observation and test results data from our MDnet-EHR to external networks and systems. We also provide consulting services to organizations.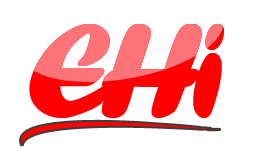 9 Great Meadow Lane
East Hanover NJ 07936
http://www.ehiconnect.com/
Anthony Subbiah
EVP
anthony@ehiconnect.com
201-415-0682
Health IT Vendor LOINC Mapping Consultant