Search the LOINC database in your web browser
SearchLOINC is the quick, web-based application you can use anywhere to find the appropriate LOINC, Part, Answer List, or Group.
Problem using SearchLOINC?
Quick, yet powerful access to LOINC
Search across all LOINC terms as well as Parts, Answer Lists, and Groups!
Always updated with the latest release of LOINC
Works in any modern web browser—including mobile devices!
No need to install additional software
Use sophisticated search syntax
Multilingual searching
Display results in either list or card view
Customize the inclusion and order of columns in search results by visiting User Settings
Sort the search results by any field
Export search results to a CSV file or HL7® FHIR® ValueSet (LOINCs only)
Use filters to refine your results
Narrow your search results through powerful filter functionality.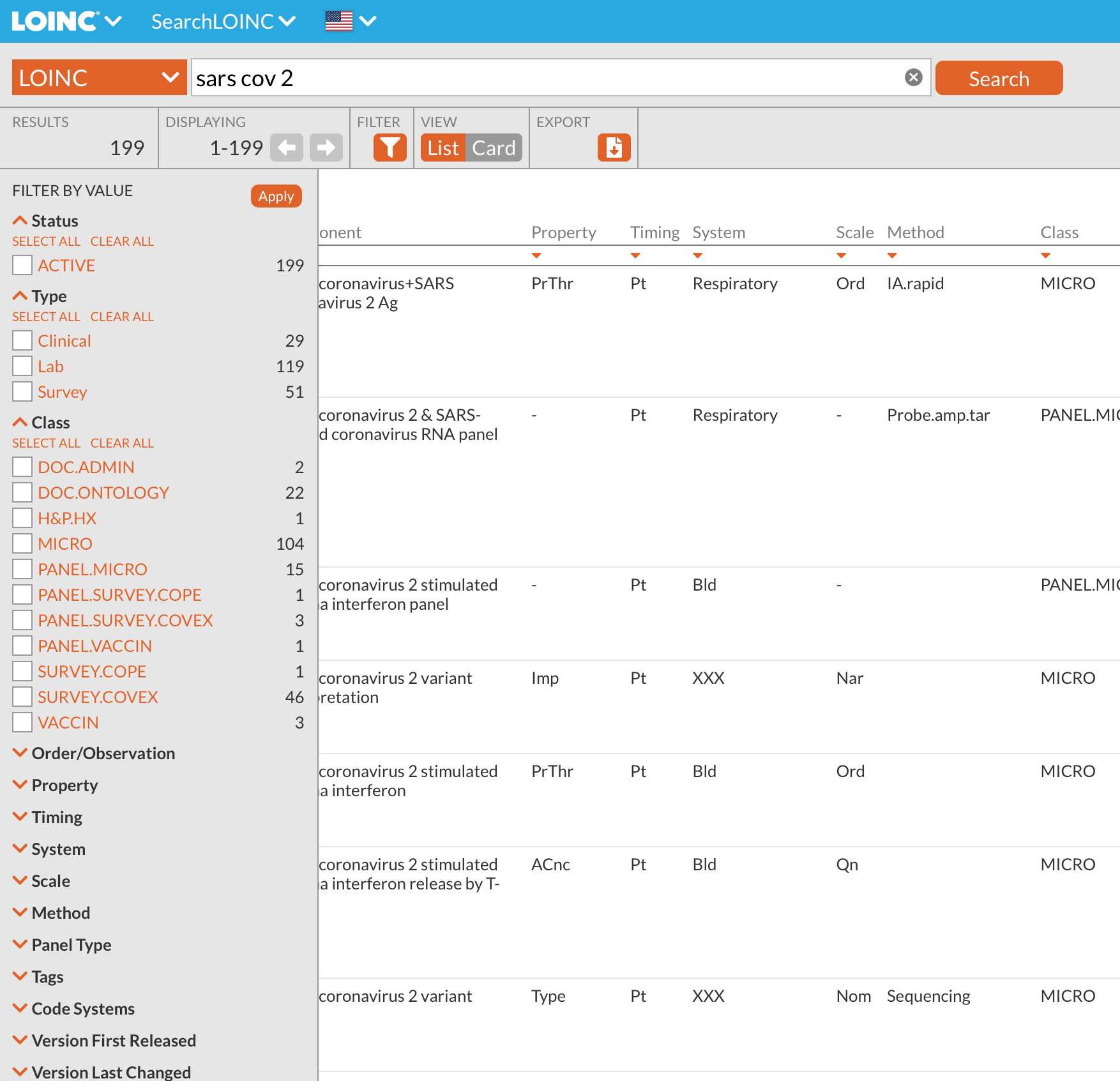 Which should I use?
SearchLOINC
If you are curious about LOINC and just want to explore, our browser-based tool is the best place to start.
RELMA
If you want to search the database and map your local codes to LOINC, we recommend downloading and installing RELMA. More Info
Use both
These aren't mutually exclusive. Use either depending on your needs at the moment.